Last updated on 15 june 2022 by FAMILYFOCUSEDSOLUTIONS
How to Catch a Cheating Husband: Proven Tips & Tricks
You probably heard of your husband's escapades from your close friends or seen something yourself. There's this gut-wrenching feeling in your stomach; you know you're right and your husband is cheating, but you can't seem to prove it.
Although it's advisable to confront him based on what you've heard or seen, the chances of him being truthful are pretty low. With a recent survey claiming that 20% of men cheat while married, it's up to you to clear your doubts. Luckily, there are now ways to do this.
Technology has made cheating easier. However, it has also made monitoring your husband's device possible. If you suspect your husband is having an affair, different techy ways are now available to catch him.
Below, we'll disclose different methods to catch a cheating husband. If your search confirms he's having an affair, we'll issue tips to help you deal with the situation seamlessly.
Yearning to know how to catch a cheater? Stay tuned!
3 Best Ways to Catch My Husband Cheating
Do you doubt your marriage's fidelity and want to know how to catch a cheating husband?
Here are the three best ways to do it:
The world's a global village. Therefore, if your husband is cheating on you, he's most likely doing it through his phone and the Internet.
Monitoring your husband's phone will grant you access to his chats, emails, and call logs. There are dozens of apps that allow you to spy on your husband's Android or iOS device.
What's more? They don't cost a fortune.
Hire a Private Investigator
Sometimes, even after you've seen pictures or text that proves your husband is cheating, he can still deny it.
He might even claim the pictures you saw were fake or that the raunchy text he sent was a mistake. At this point, hiring a private investigator might come in handy.
A private investigator follows your cheating husband's every move and records any sign of infidelity. So, if you want to know how to catch your husband cheating, consider the private investigator route.
A cheating husband will do everything to ensure you're not around when he cheats. You can use this to your advantage by coming home or visiting his workplace unannounced.
If he fidgets and starts to ask silly questions, there's a high probability he's hiding something. He might also use psychological tricks to convince you that you're a terrible person.
Nevertheless, ignore his antics and keep visiting him at unexpected hours. That way, you might catch him in the act.
How Can You Catch An Unfaithful Husband on His Cell Phone?
No one wants to see their marriage fail, and that's why people do everything to ensure the relationship lasts.
But life isn't that simple.
You might make concerted efforts to maintain your marriage while your husband is cheating. He may even be doing it in your presence, texting his lover via SMS or Instant Messaging (IM) apps.
According to a report, 67% of men admitted to cheating on their spouses more than once. Thus, if you want to know if your husband is part of this statistic, the answer lies somewhere in his cell phone.
Your journey to knowing more might see you make the "how can I catch my husband cheating" query.
Nowadays, this activity is seamless as mobile spy applications let you monitor your husband's cell phone remotely and stealthily.
Catch a Cheating Husband With Spy Apps
Do you have doubts about your husband? You can tell he's texting another woman, but you don't have access to his phone to figure it out.
It's fine; spy applications exist to monitor and trawl data from his device.
With spyware installed on your husband's device, you'll get reports on his activities even when miles away. You'll have access to exchange texts, emails, or calls on his device.
These spy app attributes should provide concrete evidence to prove he's cheating. We'll look at some of those applications that'll answer your "how to catch my husband cheating" query.
What Activity Can You Track with mSpy?
When it comes to phone monitoring, only a few apps can compare to mSpy.
So how does it work? It's simple. You need to install the app on your cheating husband's phone, Android or iOS. Upon installation, mSpy will regularly send updates of his phone activities to your online dashboard.
You should be able to access these updates with any web browser connected to the Internet.
CATCH CHEATING HUSBAND WITH MSPY
The mSpy app is loved for its versatility. Here are some of the activities you can track with it:
If your husband's cheating, there's a high chance that he has a picture of his lover stored somewhere on his phone.
However, most cheating husbands are secretive with their mobile devices and will never let you close to their phone gallery.
With mSpy, you can see every photo and video stored on your husband's phone. This spyware will get you up to speed with any new picture he downloads. mSpy will also let you in on the timestamps of these files. Now, you can know the genesis of your husband's cheating escapades.
Your husband might leave home without letting you in on his destination. Even if he informs you, he might be lying.
mSpy allows you to track your husband's location.
You can monitor his movement and locate the places he frequents. After all, it's common knowledge that one of the best "how to catch a cheating spouse" methods is by tracking their location.
Is your husband receiving calls he can't answer in your presence? There's a high chance that they're from his lover.
He won't allow you to see the caller ID, and even when you manage to have his phone, the call logs might be gone.
With mSpy pulling the strings, you can see any call he makes or receives. You'll also get the caller information and how frequently the person calls.
How to Install mSpy on the Target Phone?
Installing the mSpy app on your husband's smartphone is a seamless process. Here's how you do it.
Go to the mSpy official website and create an account. You'll need a valid email to continue. Accept the site's T&Cs.
Choose a subscription package that suits your finances. After selecting a package, pay through any of the available channels.
mSpy will send a mail containing your logins, a registration code, a download link, and detailed installation instructions.
Open a web browser on your husband's phone and insert the URL to download mSpy. Before then, ensure that you've disabled Play Protect. Also, deactivate or uninstall any antivirus.
After completing the download, install the app and accept all permission prompts.
Type in your unique registration code and conclude installation.
Login to your mSpy account on your device and start monitoring.
However, this method only works if your husband uses an Android smartphone. If he has an iPhone, you don't need access to the phone to monitor it.
Once you receive the mail with the vital information, log in to your mSpy account, select monitoring, and input your husband's iCloud credentials.
With this method, you will see anything your husband backs up to his iCloud, including call history, texts, photos, videos, GPS location, and web history.
NOTE: To successfully track your husband's iPhone, you must ensure that iCloud backup is enabled. Also, if he has 2FA enabled, deactivate it before keying into a mSpy subscription.
Catch Husband Cheating With eyeZy
Instead of having endless debates with yourself, switch to eyeZy and fully confirm if your husband is cheating or not.
Once the app is installed on his phone, you'll be able to see everything he does. A Pinpoint feature also lets you know his exact GPS location 24/7.
eyeZy is also different from other spying apps because it operates stealthily once installed on the target phone.
eyeZy allows you to view his pictures, text messages, and chats on top social media channels like WhatsApp, Snapchat, Kik, and Tinder. If he deletes the messages to cover his tracks, you can retrieve them with eyeZy.
Another unique feature of eyeZy that you can use to catch a cheating husband is its keylogger feature.
This functionality lets you see every keystroke made on your husband's device. So, if he's sending explicit texts to his lover, you'll see them in real-time.
How to Catch a Cheating Spouse on His Computer?
Cheating husbands believe they can hide every detail. Nonetheless, they tend to leave a clue to two on their computer.
Here are some tips to help you answer your burning question: is my husband cheating?
Check Their Browser History
Some people usually access social media platforms through the web rather than their designated apps. Your husband might be texting his lover through any of the platforms.
Although it's common for people to use anonymous browsers or incognito modes, mistakes are inevitable. Check your husband's web history to see the websites he's visited lately. If his browser history is always clear, that's a tell-tale sign of cheating.
As established, the keylogger will record every entry on your husband's keyboard and send them to you. Even if you have no access to his social media accounts, you can see the words he's been using during SMS or IM app exchanges.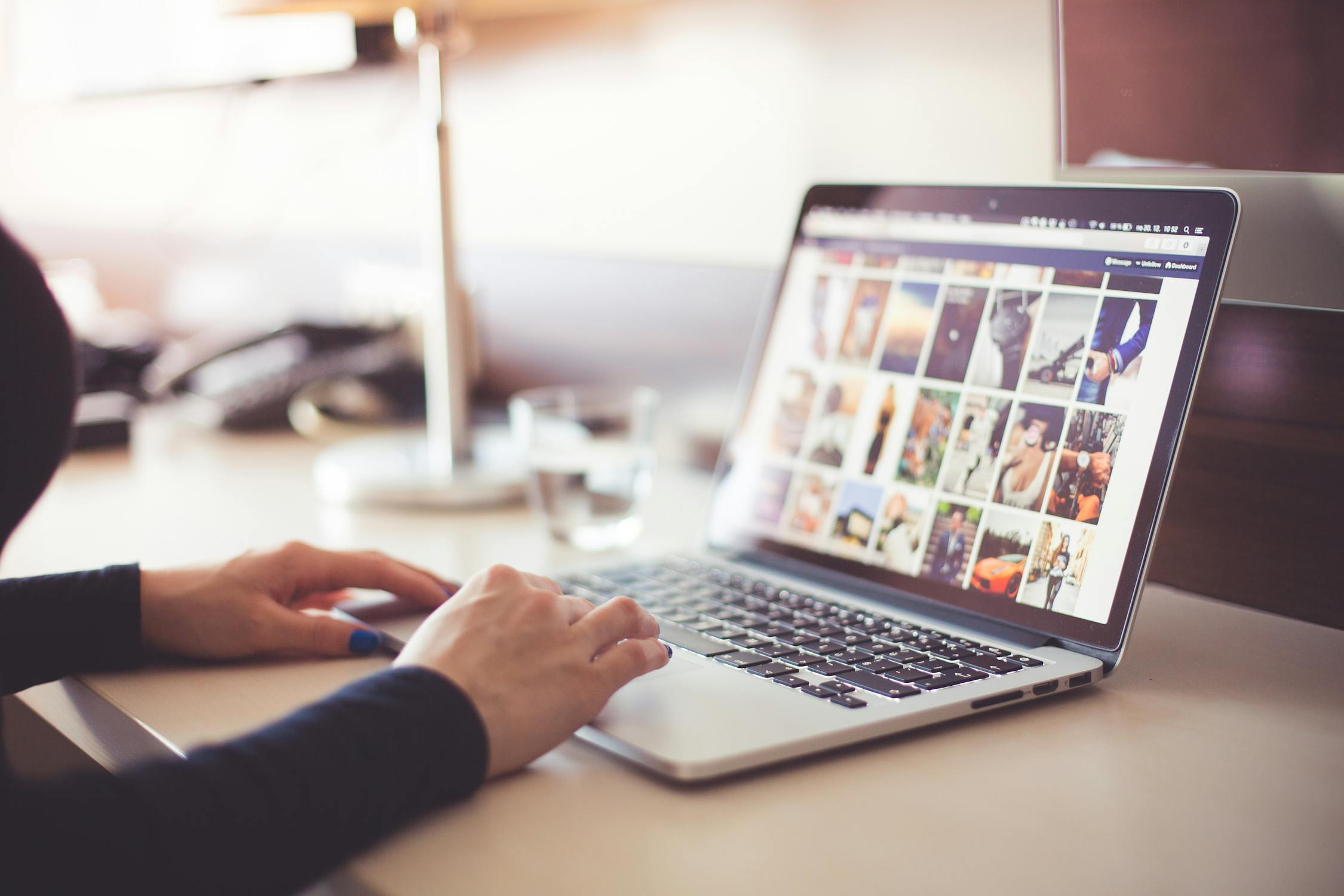 A recent report showed that 15% of social media users operate their accounts with a laptop or PC. Accessing your husband's social media accounts will tell you a lot you need to find out if he's cheating on you.
How to Know If Your Husband Is Cheating?
Relationships vary, and your husband's behavior might differ from that of other men. However, there are some common behavioral traits that cheating men show off, and if you look closely, the truth usually lies there.
Here are some signs that your husband is cheating on you.
5 Signs Your Spouse Is Cheating
Once your husband starts showcasing these signs, there's a high chance that you're a victim of infidelity.
Notable mentions include:
Changes in His Attitude Towards You
Are you interested to know how to catch your husband cheating? Check his attitude towards you.
Men know that they are wrong for cheating, but instead of taking the blame for their actions, they'd rather lay it on you.
Your husband might blame you and tell you things like how you no longer dress fashionably or how you ignore his efforts to make you happy.
He'll often stir up arguments and leave the house in a fit of rage. If he does this often, he's just looking for an excuse to cheat.
A cheating husband will do everything to hide it from you. However, covering their sinister actions might see them behave weirdly at times. Mentioning the word 'cheating' makes them fidget, and they'll quickly try to change the topic.
No one expects a relationship to be as spicy as it was on the first day. However, relationships grow, and with it, a feeling of trust and attachment.
You and your husband must be able to confide in each other. This emotional bond becomes broken if your husband cheats.
After an escapade or two, he'll hardly want to confide in you anymore, and even when you try to share things with him, he's disinterested.
He's Never Around Anymore
Once your husband is cheating on you, he'll become absent regularly. If your husband rarely works late and starts giving work excuses, he's probably cheating.
Instead of spending time with you, your husband might start going to different places he didn't visit before. If he refuses to spend quality time with you, he's seeing someone else.
He Talks Enthusiastically About Another Woman
It's not entirely awkward for you and your husband to talk about people you admire, like celebrities or stars. But if you notice your husband constantly talks about a particular woman, he's most likely having an affair with her.
So, if your husband begins to talk about a female friend often, you might want to dig deeper to find out whether the relationship is platonic or not.
Signs of a Cheating Husband on His Cell Phone
A cheating husband will communicate with his lover via cellphone.
Here are signs he's cheating on your on his Android or iOS device:
He Becomes Overprotective About His Cell Phone
If your husband's phone or PC hosts many passcodes, there might be a problem. Cheating husbands tend to guide their phones like a "nuclear warhead" is stored there.
Tons of Strange Contacts on His Phone
Are unknown numbers with weird names always calling your husband? Names he can't explain? He might be cheating on you and trying to hide the caller's identity.
He Always Deletes Texts and Calls History
Erasing texts and calls is a red flag. If your husband's call logs or text folder is empty, he's hiding something.
Your Husband Goes Away to Answer Calls
Some people hate taking calls in front of others, citing courtesy as their reason. Albeit valid, things are a little different in marriage.
If your husband doesn't take calls in your presence, he's probably cheating and doesn't want you to get wind of his activities.
5 Things Cheaters Say to Hide Affairs
If your husband's cheating and he'd like to keep his affairs under wraps, here are some things he might say to you:
"Stop blowing things out of proportion." If your husband says this, he wants to make you feel that your suspicion about him cheating is false and all in your head.
"Why don't you trust me?" This line is the usual catchphrase for cheating husbands, and they want to make it seem like they're victims of your insecurity.
"She's just a friend at work." If your husband uses this line after an odd-hour call, he's most likely cheating.
"You're deficient in meeting my needs." Your husband using this line means a secret lover is fulfilling his needs (primarily sexual) elsewhere.
"Someone's trying to set me up." This line is a ploy by your husband to restrict you from sniffing into his affairs.
How to Deal With a Cheating Husband?
If you just found out that your husband cheated, there are different ways to handle the situation. We'll look at some of them below.
What to Say to Your Cheating Husband?
Here are some things you can say to your husband after you've confirmed he's cheating or cheated on you:
Tell him how his actions made you feel, and let him understand that he genuinely hurt you.
Ask him why he cheated on you with the lady at work.
Ask him if he wants to sever ties with his secret lover.
Ask him if there's a possibility that he'll cheat on you again.
Finally, ask how he's feeling. Is he remorseful? Does he regret his actions? Is he ready to set the record straight with you?
Why I Stayed With My Cheating Husband?
Many married women are asked why they stayed in a marriage even after their husbands cheated. There are so many reasons, and the most common is because of their children.
They don't want their children to suffer the trauma of a broken home. So they forgive and move on.
Some women claimed that their husbands admitted to making mistakes, and after couple therapy, they fixed things up. Others are deep in love with their husbands and can't imagine a life with any other man.
How to Forgive an Unfaithful Partner and Move on?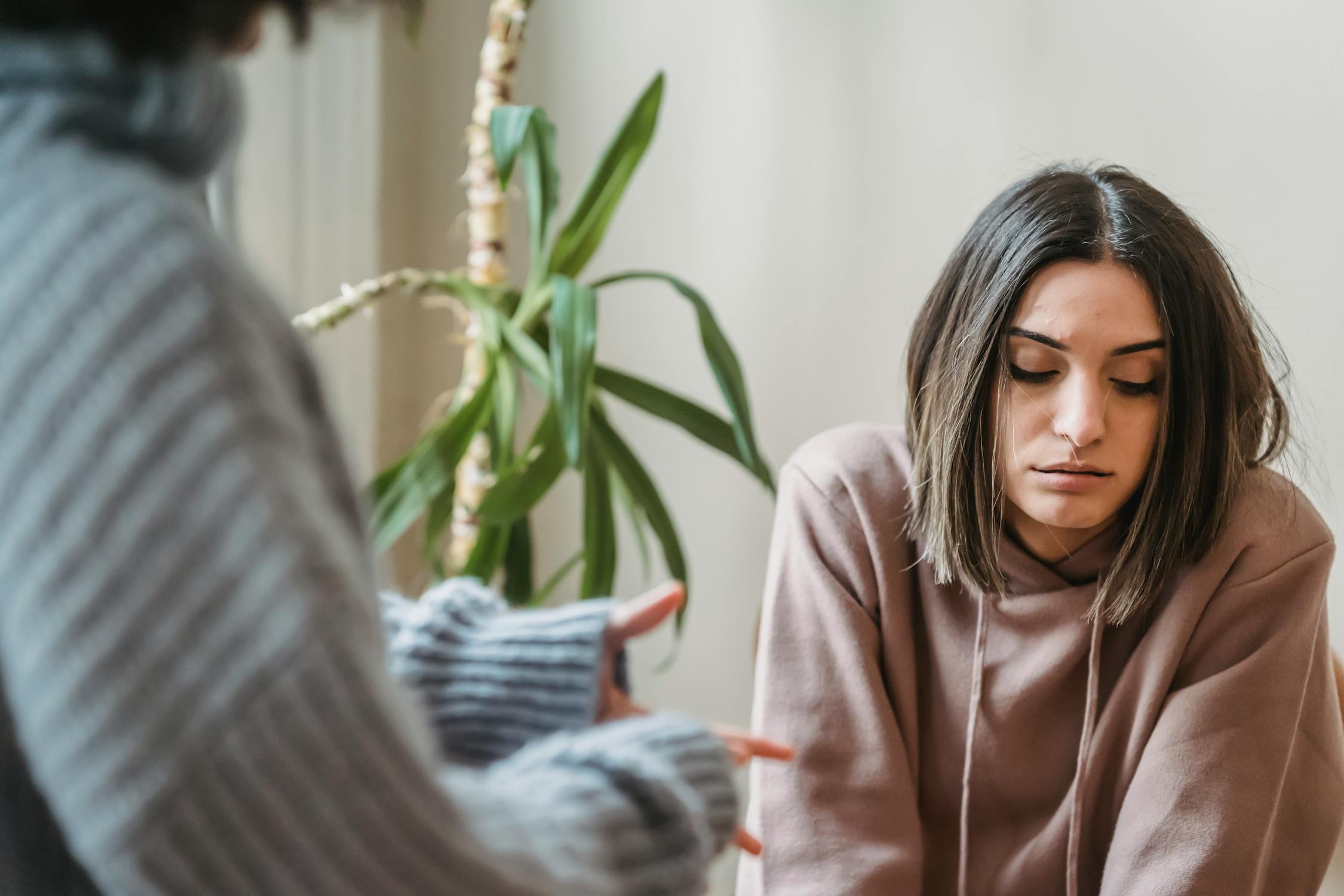 Forgiveness in a romantic relationship is beneficial to both parties.
Forgiving your husband doesn't mean you're okay with his actions; it's just a stage in your healing process.
Here's how to forgive your cheating husband and move on:
Avoid being too emotional. Although it might be difficult to control your emotions, try your best not to overreact and do something you'll regret.
Give yourself space. Stay away from your cheating husband and take time to clear your head.
Confide in friends and family. Finding out your partner is cheating on you is devastating. Share your insecurities with your closest friends and family in moments like this. Doing this will help you pull through.
Go for therapy or professional help. You can go with your cheating spouse.
Be patient and give the relationship time to heal.
Final Thoughts
Finding out that your husband is cheating on you can be devastating. Nonetheless, before embarking on a mission to confirm your suspicions, you'd better be sure.
If your suspicions turn out to be a product of paranoia or jealousy, it could cause irreparable damage to your marriage.
However, if you've seen the signs, you can catch your husband cheating via several mediums. Although there are some traditional alternatives, we advise taking the techy route with spyware like mSpy and eyeZy.
With these alternatives, you can learn how to find out if a husband is cheating remotely and stealthily.