Last updated on 15 june 2022 by FAMILYFOCUSEDSOLUTIONS
How to Track Your iPhone's Location: A Guide on Viable Alternatives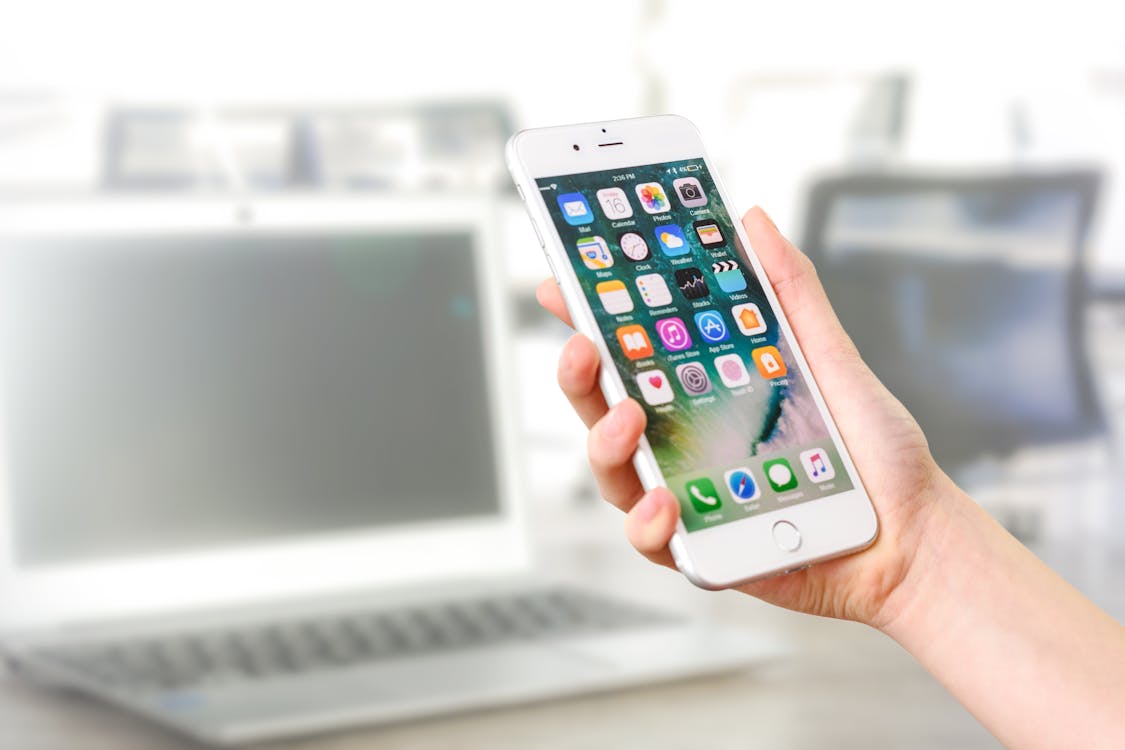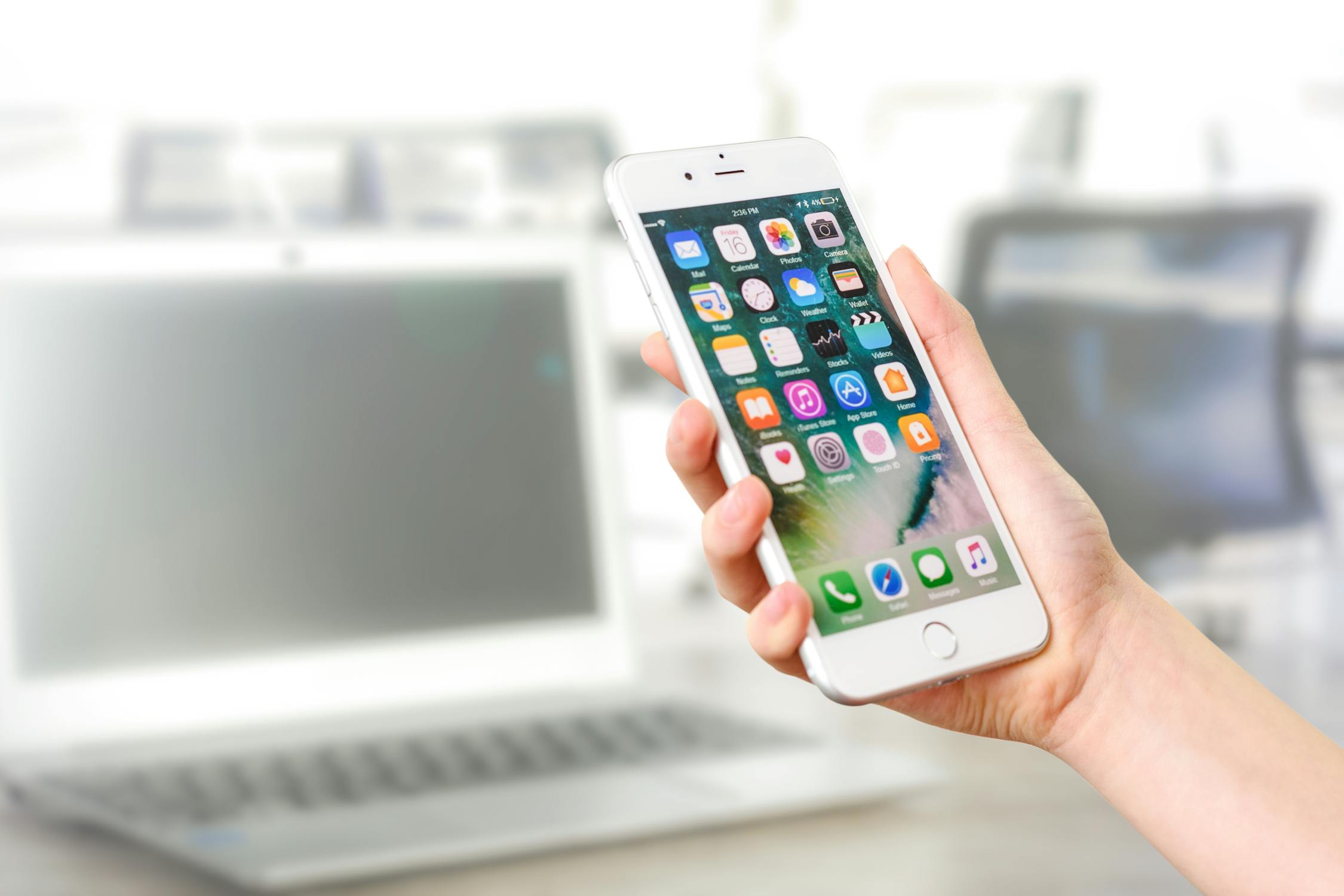 When you talk about trending smartphones, the name Apple always comes into the conversation. With their devices incorporating state-of-the-art functionalities, it's no surprise that most people love Apple products.
Apple iOS continues to hold down the largest share of the smartphone operating systems' market in the United States, claiming more than half of the market as of January 2022. Apple's share of smartphone users has risen around 23 percent since early 2012. Their sustained growth in the United States is not always reflected in all markets, market share of iOS smartphone shipments globally stood at 23.4 percent in the fourth quarter of 2021. However, Apple's sales tend to be cyclical with a peak in the fourth quarter each year.
According to a recent report, there are over 1 billion iPhone users globally. This number marks a 5.48% increase from the value in the previous year. However, as iPhone users increased, missing or stolen iPhone cases rose.
We can't always purchase a new iPhone whenever the iteration we have gets misplaced or stolen, can we? Although they're a bit pricey, you wouldn't want to lose the files you have on your old device.
Yes, you can retrieve them from iCloud. However, what are the chances you uploaded them in the first place?
Did a friend misplace their iPhone without recovering it successfully, and you're scared of being next? There's no need to worry. This post will teach you how to track an iPhone's location.
What's better? You can use this guide to recover your iPhone and play detective if you want to know your partner or ward's whereabouts.
Interested to know more about how you can track an iPhone? Read on!
iPhone Location Tracking: How to Turn on Location Services on Your iPhone
To execute effective iPhone location tracking, location services must be active on your iPhone.
To enable this feature, follow these easy steps:
Enter the Settings app and tap on "Privacy."
Click "Location Services."
Swipe the button right to activate "Location Services."
Once you've activated "Location Services," scroll to the page's tail end for a list of applications. You can control their permissions and set what apps can access your real-world location 24/7.
DID YOU KNOW: There are many ways you can track a device's precise location. However, tracking apps get the job done effectively and stealthily.
How Can I Track My iPhone's Location?
Did your iPhone get misplaced or stolen? Don't fret, as the "Find My" functionality has got you covered. If you ever wondered "how to find my iPhone," this alternative provides an efficient solution.
So, how do you use it to find your misplaced iPhone? Follow these steps to commence the "track my iPhone" endeavor:
Visit the Find My iPhone website and log into your iCloud profile with your Apple ID.
On the page that appears, tap the "All Devices" icon at the page's top segment.
You'll encounter different entries if your account is synced to other Apple products you own. Tap on the iPhone you're trying to locate.
Get GPS coordinates of your iPhone and make concerted efforts to retrieve it.
NOTE: You can get GPS coordinates of your iPhone device even if the battery is critically low. That way, you can access the device's last known location without hassles.
How to Track the Location of Someone Else's iPhone?
Would you like to get your Inspector Gadget coat ready to see where your ward, partner, or employee is at any given period? The good news is that you can track their whereabouts accurately and with ease.
How? Through these alternatives:
Find My app (the iMessage method)
Through iPhone tracking apps
Tracking Someone's iPhone Location Through the Find My App
Have you read those "how to see someone's location on iMessage" articles online, and you wonder if they're true or just a piece of someone's imagination?
Well, it's possible to track someone's iPhone location via their iMessage application. Let's say that Apple outdid itself with this functionality.
So, do you want to get the real-time location of your kid or spouse? Follow these instructions:
Use your social engineering skills and convince the iPhone user you'd like to monitor to launch their iMessage app and chat with you.
On the chat page, ask them to click on "Info."
Now, tell them to tap "share my location." In the dropdown menu, they can specify how long they want to share their location with you. It can be an hour, a few hours, a full day, or indefinitely.
After following the above steps to get someone to share their real-time location, you can locate their iPhone via the Find My application on your phone.
Head to the "People" segment at the screen's tail end and click on the target's iPhone to see the live GPS coordinates on the map.
Track iPhone Location With Tracking Apps
Although the "Find My" alternative might help if you'd like a temporary location tracking medium, this method isn't sustainable in the long run.
Why? Using the "Find My" alternative to track someone, the target might get wind of your activities and pull the plug by deactivating "Location Services" on their device.
However, if you want unrestricted access to someone's GPS location, we recommend iPhone tracking apps.
What are iPhone tracking apps? iPhone tracking apps are software that can seamlessly trawl data from an iPhone without hassles. Despite Apple's goal to sharpen iPhone security, these tracking apps can break through their defenses easily.
What's more? These apps operate in 100% Stealth Mode. Thus, the target remains unaware of your monitoring unless you inform them.
Although numerous mediums on the Internet claim to offer stellar iPhone monitoring services, only a few are genuine.
To ensure you kickstart GPS monitoring without getting scammed, here's a list of three iPhone tracking apps that work 100%.
eyeZy: iPhone Tracking App
If you'd like to know how to find someone's iPhone location, consider eyeZy as your go-to alternative.
eyeZy is one of the best iPhone tracking applications on the Internet. Besides helping you track the location of someone else's iPhone, it can also give you access to monitor the phone's activities.
If you'd like to track the location of an iPhone, eyeZy's "Pinpoint" add-on comes to the fore. Using this feature, you can monitor the target's location 24/7.
What's more? eyeZy gives you the luxury of setting designated zones on the target's iPhone. If they enter these areas, eyeZy will notify you immediately. The "Pinpoint" feature is so accurate that it lists Wi-Fi networks the target connects to daily.
Getting started with eyeZy is easy peasy. To reaffirm its stance on convenience, eyeZy has a Friendly Installer available to guide you through the "ins and outs" of app installation. If you have issues using the app, you have access to 24/7 customer support.
Pricing
Getting started with eyeZy doesn't require spending a fortune. You can commence iPhone GPS monitoring by keying into these plans:
1 Month: $47.99
3 Months: $27.99 per month
12 Months: $9.99 per month
Pros
This app has many unique features
It is super easy to use
Simple installation process
Compatibility Checker available
24/7 customer support
Cons
eyeZy is pricey if you want to track multiple iOS devices at once
NOTE: At the moment, the eyeZy platform is running a decent 30% discount on all plans (as listed above). So, now's the time to learn how to track your iPhone's location without breaking the bank.
mSpy: iPhone Tracking App
When it comes to comprehensiveness on all fronts in a spying application, mSpy ranks amongst the best. This app is popular as it has over 1.5 million patrons. With 36 top-tier spying functions in the mix, it's easy to see why mSpy has become dear to people with spying aspirations.
Out of mSpy's 30+ features, one of the most detailed is the GPS Tracker. This add-on gives you access to the real-world whereabouts of your child or spouse.
Performing the primary function of a GPS tracker, is this all mSpy offers? Not quite.
mSpy has a "geofencing" function available. You can set numerous "danger zones" across a map with this add-on. If the target's iPhone enters a restricted region, the mSpy application will send an instant notification to your Control Panel.
What's better? mSpy will give you a breakdown of how long the target was in a particular area. This addition makes mSpy the iPhone tracking application to beat.
Pricing
mSpy usage won't see you queuing up at the bank as it has these plans available for iOS devices:
1 Month: $48.99
3 Months: $27.99 per month
12 Months: $11.66 per month
Pros
Seamless installation process
Over 30 monitoring functionalities
24/7 customer support
It has an intuitive Control Panel
Multilingual platform
It has a 14-day money-back guarantee
Cons
Jailbreaking is needed to access advanced iOS features
DID YOU KNOW: mSpy has a demo version available to give intending patrons an idea of what they can expect when using the service in real-time.
Localize.mobi is another great tracking app you can use to track iPhone locations. This application is excellent as it offers modernity and simplicity at once.
Using this application, all you need to track an iPhone user's GPS location is their mobile number. Yes, you read that right!
Talk about an iPhone tracking app that makes real-time location tracking look easier than projected. At this point, you're probably wondering if Localize.mobi can track any number. Yes, it can.
Localize.mobi is compatible with tons of network providers globally. So, if you'd like to track a target that made their way to the plains of the Sahara, Localize.mobi will give you their actual location.
Mind-boggling, right? With the rise of "doubting Thomases," most people are skeptical about Localize. However, this tracking app is as real as it gets.
Here's how it works:
Head to the official Localize.mobi site.
Create an account by inputting your email and password.
Select a subscription plan.
Upon payment, input the target's phone number at the relevant space on the homepage.
Create a custom message, click Send and Localize.mobi will send a tracking link to the target device.
Appearing as a text on their iPhones, a tap on this link grants you access to their location.
Pricing
With the ease that Localize.mobi grants, you probably think its subscription plans are astronomic. Nonetheless, the reverse is the case as Localize.mobi has cost-effective plans in the mix.
Here's an overview:
24-hour Plan: $0.89 (available to new users)
Monthly Plan: $49.80 per month.
Pros
Works seamlessly on non-jailbroken iPhones
It doesn't require installation to commence usage
Simple and effective to use
Incentivizing 24-hour plan
Worldwide coverage
Cons
Efficient GPS tracking depends on the person clicking on the link
$49.80 can be a tad pricey for some people.
Can You Know If Someone Is Tracking Your iPhone?
Now that you know all about iPhone tracking apps, you may wonder how to check if your iPhone is being tracked.
Well, here are some tell-tale signs that an unknown individual is tracking your iPhone:
Any software or app that works on your iPhone will use up the battery. Although faster battery drainage can be network-related, know that there's something wrong if it happens constantly.
However, it could often result from a tracking app getting location details from your iPhone.
Imagine waking up and encountering apps without tags on your iPhone's home screen. Unauthorized apps on your device indicate that someone is using a spy application to execute something sinister in the background.
Is your swift iPhone 12 throttling all of a sudden? This scenario can stem from the device having many apps active at once. However, if you clear these applications and the issue persists, a tracking app is likely collating data from your iPhone.
Did you feel as though your device is using more data than usual? If yes, spyware operating stealthily may be the root cause. However, we recommend checking your iPhone's data usage stats before taking action.
What Can You Do If Your iPhone Is Being Monitored?
Do you feel that someone is tracking your iPhone, and you'd like to restrict their access?
Fret not, as these solutions will come in handy for you:
Deactivate Location Services
If you feel like someone's accessing your location data without approval, deactivate Location Services on your iPhone. To do this, go to settings and click on "Location Services." On the section that appears, toggle it off.
Although iPhones are tagged as the safest devices, some people still exploit their frailties. To ensure that no one can access your data, update your iPhone as soon as Apple sends one.
If you feel the above solutions aren't working, you can try factory resetting your iPhone. This reset will remove any malicious software from your device.
However, note that you'll part with videos, images, and other data variations on your iPhone.
Change Your iCloud Credentials
If someone knows your iCloud credentials, they can view your iPhone's GPS location and other data bits. As a security precaution, change your logins regularly to avoid uncertified access to your iCloud account.
How to Track an iPhone: Frequently Asked Questions
What Is the Best Way to Track the Location of Someone's iPhone?
If you'd like to go about tracking iPhone location with relative ease, go for spyware. Using these applications, you can see a person's real-time location without them knowing.
How Can I Get an App that Tracks iPhone's Location for Free?
Many apps promise to track an iPhone's location for free. However, it would be best to steer clear of them in your quest to learn how to track an iPhone because they're mostly scams.
Is the Find My Location Application Accurate?
Apple's "Find My" application is pretty accurate. To use this option, head to the Find My iPhone site and insert your Apple ID. Now, select "My Devices" and click the iPhone. Immediately, the device's GPS coordinates will appear.
Is iPhone Location Tracking Legal?
iPhone location tracking is illegal in the United States. However, you can track the iPhones of your kids. If you want to spy on those aged 18 and above, you must get their consent.
Conclusion
Losing your iPhone can be heartbreaking. However, with the location tracking alternatives listed above, you can retrieve your iPhone in no time at all. You can also locate your spouse or kid's iPhone via these mediums.
Talk about an effective two-way street! If you're tracking your lost iPhone and its coordinates point you to a strange building or community, contact the authorities immediately. Never attempt to confront unknown forces without backup!
On the flip side, if you intend to monitor the location of someone's iPhone device, check the legal provisions governing this endeavor in your region. That way, you'll avoid run-ins with legal authorities.