Last updated on 15 june 2022 by FAMILYFOCUSEDSOLUTIONS
You've been the cynosure of your husband's eye since you married him. However, some years down the line, he becomes distant and no longer pays attention to you. It seems like the shiny light of your relationship went off suddenly. How scary!
According to a report, 20% of men confessed to having affair with someone besides their spouse while married. At this juncture, you probably have a lot on your mind.
Is tracking my husband's phone possible? Can I know the real-time whereabouts of my husband? However, the question is how to track your husband's phone without him knowing? That is simple, you can follow this guide.
The list goes on and on. If you've had queries along these lines, we'd like you to know that you're completely normal. It's typical to feel bad if your husband's attitude becomes unbearable.
But guess what? There's good news!
You can use spy apps to know what your husband's up to 24/7. Is he spending time with the boys or cuddling a secret lover? You'll know that and more through these applications.
In this article, we'll consider spy apps known for getting your monitoring acts started with relative ease and how you can use them to your advantage.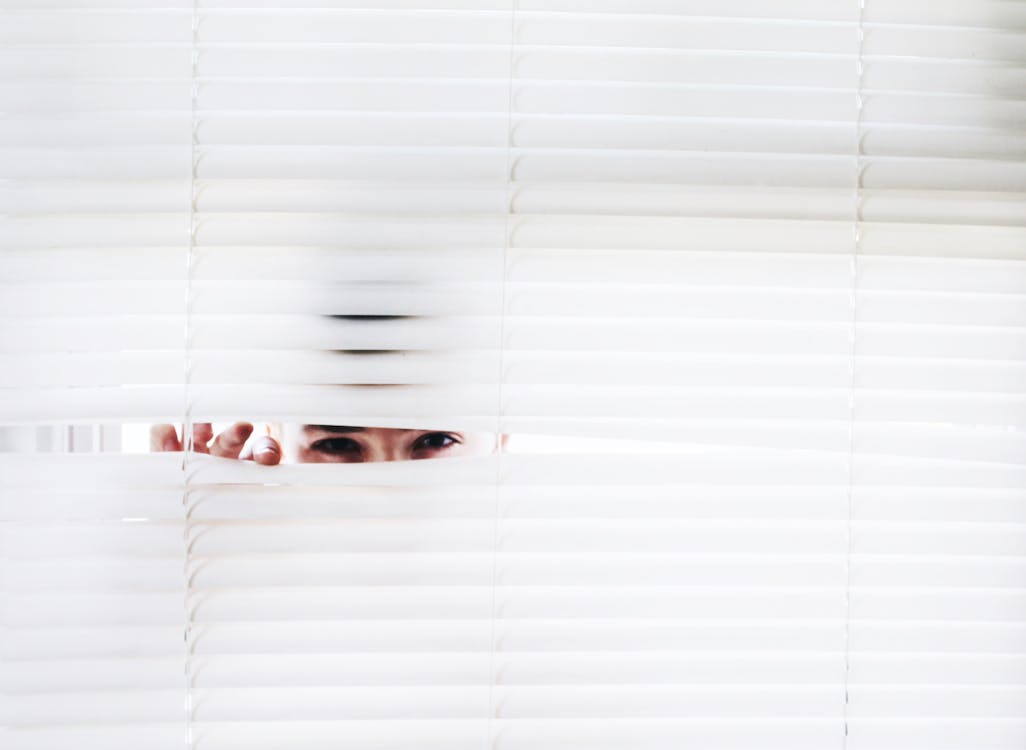 Let's hit the ground running!
Decide What You Want to Track on Your Husband's Phone
So, you've decided to track your husband's cell phone to get your gut feeling all sorted. Nonetheless, what do you track first on your husband's device? Although we'd love to answer this question, we can't as the bulk of this decision lies with you.
Before you commence remote monitoring, it's crucial to know what you'd like to track. Are you interested in your husband's real-time location, or do you want something more?
For most women, tracking their husband's smartphone doesn't cut it, as there are loads of mediums that make this venture easy. You can execute device tracking from your home's comfort using OS-specific software.
Thus, you might want to take things further by checking his chats on popular IM applications like Snapchat, Kik, and Instagram. You can also decide to check his media files and browser history to see if he's on to something sinister.
Although finding a solution to your "how can I track my husband's cell phone without him knowing and for free" question is great, you won't get anything solid besides his location. Consequently, you'll need access to extras that expose his calls, texts, and Internet trail.
Track My Husband's Phone With mSpy
If you're on the lookout for a spy app that lets you trawl data from your husband's device seamlessly, try mSpy. Instituted in 2010, mSpy has a rock-solid reputation as it has over 1.5 million clients in 180 countries.
mSpy operates in 100% stealth mode. Therefore, the probability of your husband getting wind of your spying activities is next to zero. Who needs a private investigator when you have mSpy by your side?
With 36+ functionalities available, mSpy makes spying a breeze. Unlike some other spy applications, mSpy's installation is straightforward, and you'll finish within 5 minutes.
What's better? mSpy has a 24/7 customer support service to cater adequately to your wants. So, it doesn't matter if you have a query by 2 AM; you'll get a fitting response immediately.
To ensure that safety reigns supreme, mSpy integrates bank-grade encryption to safeguard transferred data to and from the target device. Security? Check!
Compatible with Android and iOS phones, purchasing a mSpy plan doesn't require you to break the bank as you have access to these packages:
1 Month: $48.99
3 Months: $29.99 per month
12 Months: $11.66 per month
Notable Features of mSpy
With over 36+ features in the mix, mSpy is the spyware that offers a truckload of goodies. Thus, spying on your husband's device 24/7 is almost seamless.
Here are some mSpy features that stood out for us:
Media Files
With mSpy active on your husband's smartphone, you have unrestricted access to any saved image or audio. This spyware also gets you up to speed with their timestamps.
The Internet is the hub of sinister activities. If you think your husband is cheating, the mSpy app lets you in on his online trail. You have access to every site he's visited using this spy app, complete with timestamps.
With mSpy, you can filter web content and restrict your husband from viewing websites you consider harmful.
Interested in your husband's whereabouts 24/7? mSpy has your wants all sorted with its GPS tracker. This app gives you a comprehensive description of his real-time location. You can also check where he's visited over a select time interval.
That's not all: With mSpy's "geofencing," you can place danger zones across the map. If your husband ventures within these areas, mSpy will issue an instant alert.
mSpy's keylogger functionality records every keystroke made on your husband's smartphone. On your unique mSpy Control Panel, you'll see keystrokes made on each app and their timestamps.
What's better? You can set keywords on the mSpy app if viewing your dashboard often seems stressful. Thus, if your husband uses a select keyword while texting or surfing the web, mSpy will notify you immediately.
Is your husband making those midnight calls you aren't happy with? If yes, there's no need to fret as the mSpy application gives you a complete listing of outgoing and incoming calls. You can also view the duration of each call and the exact time your husband made them.
This add-on lets you see who your husband calls the most and determine if "Bob At Work" is a colleague or secret lover.
Social media channels like Instagram, Facebook, Kik, and WhatsApp have become the go-to communication mode for cheating spouses. If you feel your husband is communicating with a lover via social media, mSpy has your back.
mSpy grants you access to your husband's messages on these Instant Messaging applications. Additionally, you can see his exchanged GIFs, videos, and pictures.
Do you think your husband is taking the traditional path of cheating by sending SMS messages? If yes, there's no need to worry as mSpy updates you with their sent and received texts.
You'll also know when these exchanges happened.
What's more? If your husband resorts to deleting SMS conversations to cover his tracks, mSpy will easily retrieve those texts. Now, you have irrefutable facts at your disposal to confront him with if he's indeed cheating.
DID YOU KNOW: If you want to feel mSpy's inner workings, we recommend visiting the app's demo site. This section presents a mock Control Panel. You can see how data from the target smartphone are segmented.
How To Track Your Husband's iPhone Using mSpy?
Are you interested in trawling data from your husband's iPhone stealthily? The process of effective spying is relatively straightforward with mSpy. However, unlike Android devices, mSpy has two installation formats for iPhone: non-jailbreak and jailbreak.
Quickly, let's examine their installation procedures.
How to Install mSpy on iPhone Without Jailbreaking?
The top iPhone spy apps work smoothly without you having to jailbreak the target's smartphone. All you need to commence seamless monitoring with these spy applications are the tracked user's iCloud credentials.
Here's the mSpy installation process on non-jailbroken devices:
Head to the mSpy site and click "TRY NOW."
Create an account by inputting your email.
Click the "T&Cs" checkbox and tap "TRY NOW."
Choose the target OS.
Select a subscription that suits your finances.
After a successful payment, log into your mSpy account and click "Start Monitoring."
Input the target's iCloud credentials and have it certified.
Choose the device you want to monitor 24/7.
Finish installation and begin device monitoring immediately
NOTE: Non-jailbreak installation only works if 2-factor authentication is disabled on the target's iPhone. If you don't have access to their iCloud details, read on for an extensive guide for mSpy jailbreak installation.
Jailbreak Method
Unlike the non-jailbroken alternative, installing mSpy's jailbreak app is more complex. However, this guide will get you all sorted if you're tired of asking the "how can I track my husband's cell phone without him knowing and for free" query.
To install mSpy jailbreak, follow these steps:
Jailbreak the target's iOS device.
Buy a mSpy subscription plan that tallies your finances.
Upon payment, you'll receive a Welcome Email containing your mSpy logins.
Search for Cydia and launch it. This software is available on all jailbroken iPhones.
Upon launch, click "Edit" and choose "Add."
On the URL space that appears, input this link: http://repo.mspyonline.com. Completing this will see the mSpy app installed.
For the set-up procedure, launch "Cydia" again.
Select "Mtechnology LTD repository" within the app.
Click on the "All Packages" button and select "iPhoneinternalservice."
Select "Install" and "Further" sequentially. Now, click on "Restart Springboard."
Once the phone restarts, launch the mSpy app and hit "Continue." Afterward, click "Accept."
The Amenability screen appears. Click "Select" and the subsequent right prompts to hide mSpy successfully.
Enter the registration code sent via email and tap the "Finish" icon.
Now, you're ready to spy on the target's iPhone 24/7.
NOTE: Although mSpy's jailbreak app works smoothly, the target user might experience a reduction in device function. These flaws can make your husband aware of your monitoring endeavors.
How To Track Your Husband's Android Phone Using mSpy?
If your husband uses an Android device and you want to spy on his daily activities, consider going with mSpy. To get started, however, you must follow these steps to the latter:
Step 1. Purchase a mSpy Plan
Before commencing spy-related activities with mSpy, subscribe to a plan that suits your finances by:
Heading to mSpy and creating an account.
Select the device you'd like to monitor.
Choose a cost-effective subscription plan.
Finalize your payment through a valid credit or debit card.
After you complete these steps, you'll receive an email from mSpy. Since it holds your mSpy logins, we advise that you keep it secure from the prying eyes of friends and family.
Step 2. Play Protect Deactivation
Play Protect deactivation is a must to install mSpy successfully on an Android cell phone.
Here's how you go about it:
Launch the "Play Store" application and tap the "Menu" icon.
Connect the device to the Internet.
Click on "Play Protect."
Tap the "Settings" icon in the top right corner.
Toggle off the "Scan device for security threats" area.
Step 3. Download the mSpy Installer Setup
Follow these easy steps to the "T" to download mSpy Installer successfully:
Gain physical access to the target Android cell phone.
Launch the available web browser.
In the URL section, insert the link you received upon mSpy subscription.
Go by "Captcha" security by accurately drawing the featured image.
Click on "Download." Now, tap the "OK" icon.
If you get a prompt about an installation error, head to "Settings" and activate the "Allow from unknown sources."
Click "Next."
Wait until the download is over. Click "Open" to launch the mSpy installer app.
Step 4. Install mSpy
Once you've downloaded the mSpy installer app, it's time to install the spy app itself. To do this, follow these steps:
Click the "Accept the License Agreement" box.
A prompt will appear. Here, tap on the "allow for all permissions" segment.
Enter your distinct mSpy registration code sent to you via email.
Hit the "Complete Installation" button.
Step 5. Commence Monitoring
Once you've installed the mSpy application, you can now spy on your husband's Android cell phone anytime and anywhere.
To get started, head to your mSpy Control Panel. You'll see his activities here, including calls, messages, GPS location, pictures, and keystrokes.
How to Track Your Husband's Internet Activity?
Now that we've sorted the "how to track my husband's Android phone for free" query," it's time to know what Internet activity you can track via mSpy. Since mSpy has a myriad of functionalities, here are some of the things you can monitor with this spyware behind the scenes:
If you have reservations about the apps and websites your husband has been visiting recently, it's possible to restrict his access to them via mSpy.
Sometimes, your husband might hide the information you're searching for in the unlikeliest of places – emails.
Using mSpy, you can see if your husband's emails are genuinely work-related.
With IM apps like WhatsApp, Snapchat, Tinder, Skype, and Instagram becoming hubs for illicit affairs, tracking your husband's device is vital. Using mSpy, you can see the incriminating messages he's exchanging.
Would you like to know if your husband has the videos or images of a secret lover on his phone? Gain insight with mSpy. This spyware lets you in on the media files on your husband's Android or iOS device.
Tracking My Husband's Phone: What Else Can I Monitor?
With mSpy, there's always more. Besides the functions mentioned above, you can use mSpy to monitor these extras:
Access Contacts and Calendars
mSpy gives you insight into the contacts your husband has frequently been contacting, alongside their address and emails. Thus, you can have a discussion with your husband's mistress and inform them of your presence.
Since most people set calendar reminders, the mSpy app grants you access to the schedules earmarked by your husband on his digital calendar. Now, you can tell what they're up to and confront them accordingly.
mSpy has a screen recording feature that can record the screen of your husband's device in real-time. With this add-on available, you can see all his deleted chats on Instant Messaging (IM) applications.
How Can I Find My Husband's Phone Location for Free?
If you're asking the usual "how can I find my husband's phone" question, Localize.mobi is one medium you can trust for accurate GPS tracking. Unlike spy applications that'll demand iCloud credentials or physical access to the target device, Localize.mobi requires one thing only – the tracked user's phone number.
What's more? Localize.mobi makes sure that security is a theme with encryption technology that hides your information from third-party entities.
Do you ask the regular "how can I track my boyfriend by phone number for free" query?
If yes, follow these easy steps:
Head to the Localize.mobi site and insert the target's phone number in the relevant area.
Customize a text that seems intriguing enough to earn a click from your husband.
The receiver clicks on the geolocation message and agrees to share their location.
You have full access to the target's real-time location.
NOTE: Currently, Localize.mobi isn't free as you'll have to pay $0.89 (trial version) or $49.80 (1-month plan). You can answer that "where is my husband right now" query without reservations using this software.
Major Takeaway
If you have the gut feeling that your husband is having an illicit affair, now's the time to take action. Using spy apps like mSpy, you can access your husband's iOS or Android device remotely and stealthily.
With numerous functionalities available, mSpy ensures you get a hold of your husband's every step. Now, you can confront him with rock-solid facts he'll find hard to deny.